Tire maker BKT has added new releases to its Earthmax range of tires for mining, with the cornerstone of the announcement being its SR 46 model in the largest size it has ever made: 33.00 R 51.
The Earthmax, even in its giant size, has been designed for rigid dump trucks, with a diameter of over 3 meters and a weight of 2,400 kilograms.
"The addition of a new Giant size is a strategic choice for BKT, since it makes it possible to satisfy the needs dictated by new trends in the sector," the company said.
The SR 46 was created to be ideal for rigid dump trucks in rocky environments and is specifically designed to transport heavy loads. Thanks to a tread design featuring blocks and grooving on the circumference, it guarantees reduced surface damage and improved performance on bends.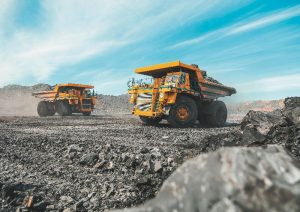 The company's Earthmax SR 45 has been designed for rigid dump trucks as well, with a specific design of blocks and a deeper tread to ensure an extended life cycle. It's Earthmax SR 53, classified L-5, has been designed for loaders operating in difficult conditions.
In the latter, the tread consists of a cut-resistant compound and extraordinary self-cleaning properties to help expulse stones and other foreign bodies.
"All Earthmax tires are distinguished by their all-steel structure which provides resistance to the casing and so against impacts. These are essential features when faced with obstacles on the ground which could expose the tire to serious risk of puncture or damage to the casing.
"In particular, this range includes three models which, thanks to their large size, are particularly suitable to handling mining operations under the toughest conditions."
BKT, or Balkrishna Industries, has more than 2,700 models in its product line-up.
Source: BKT Tires