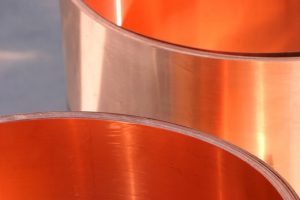 The Copper Mark initiative, with the addition of its three newest award sites, has confirmed that more than 10% of the world's copper is now being produced by its member operations.
The new additions to the group bring the total number of participating sites to 12. KGHM Polska Miedź S.A. Oddzial Huta Miedzi's Glogów and Legnica mines, both in Poland, mark the first sites in the country to receive the Copper Mark, and the second and third sites across Europe.
The third newest award site is Antofagasta's Minera Centinela in Chile.
"Through these successful participants, the Copper Mark has achieved an important milestone of awarding over 10 sites with the Copper Mark standard. Between them, these sites produce more than 10% of copper globally, marking significant progress towards promoting responsible production practices throughout the copper industry," Copper Mark officials said.
The Copper Mark is a global initiative created to promote responsible practices and demonstrate the contribution of copper to the United Nations Sustainable Development Goals.
Source: Copper Mark