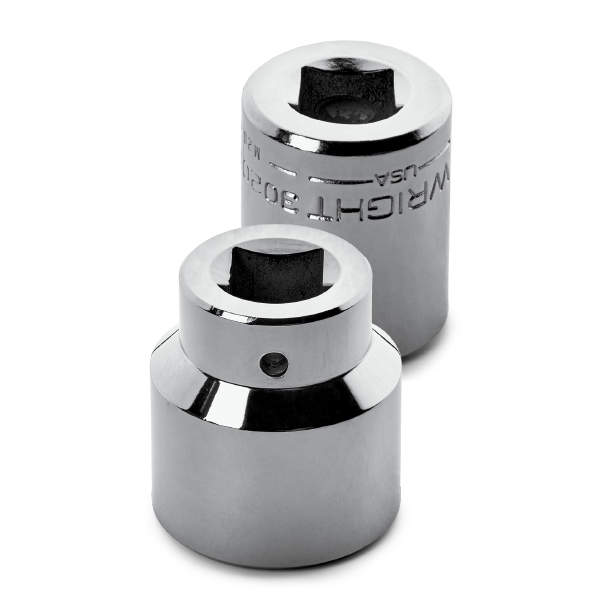 Ohio manufacturer Wright has released its WrightSquare 2.0 technology for the square end of a socket where it attaches to the ratchet or impact gun.
The patented design provides 10 times more contact area than conventional designs. By relocating load and stress away from the corners, it enhances performance and increases socket life.
The optimized flat contact areas remove force from the fastener corners, as well as optimize the protrusions for each fastener size to add grip to the wrench.
Premium Wright alloy steel increases strength, and precision broaching gives users the most consistent quality and tolerance levels achievable.
"The patented WrightSquare gives users a noticeable performance enhancement by providing more contact, torque and grip on the square end of the socket," said Tom Futey, Wright president and co-owner. "The WrightSquare delivers 10 times more contact and allows the corners to have the smallest cross-sectional area."
All Wright-branded products are made in the U.S. and carry lifetime guarantees.
Source: wrighttool.com