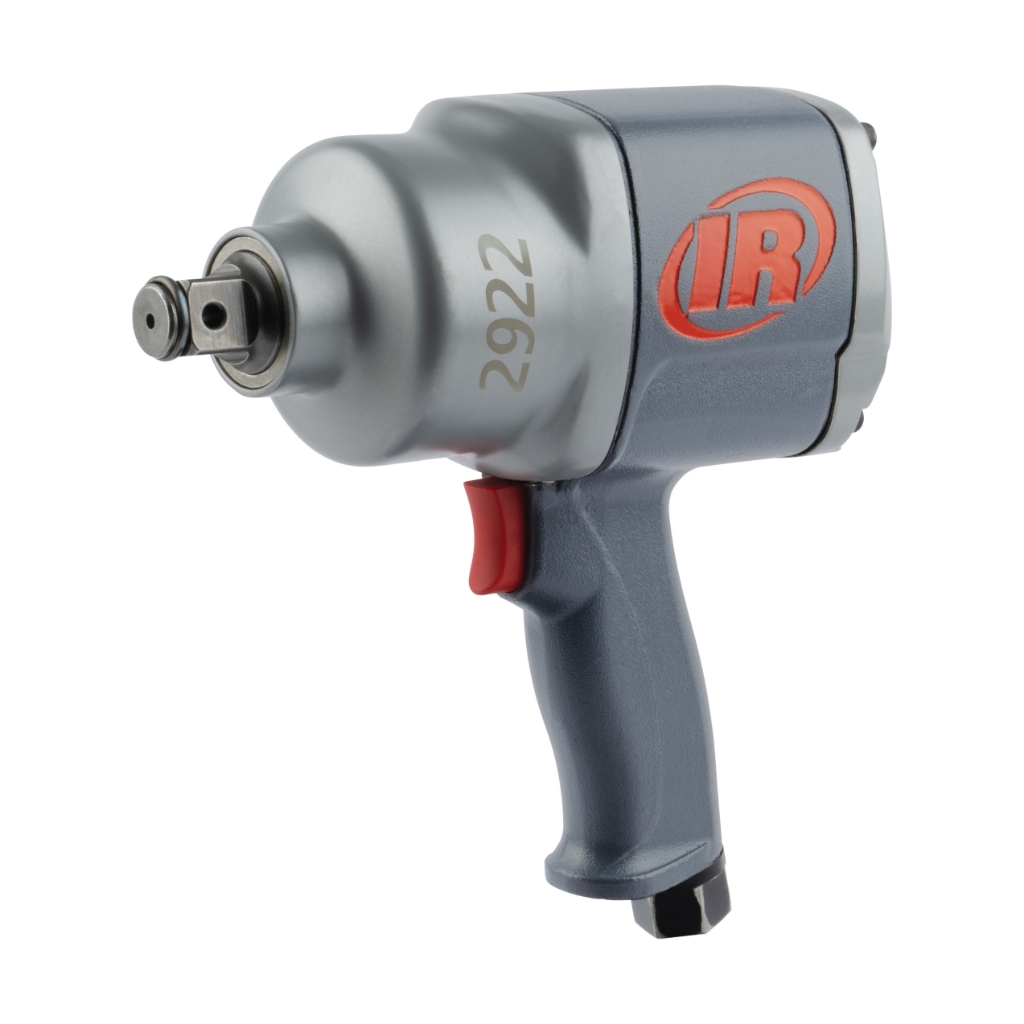 Touting the benefits of power, durability and affordability, Ingersoll Rand has unveiled its 2922 Series of pneumatic wrenches and productivity-boosting engine air starters.
The new release pneumatic impact wrenches provide 2,000 foot-pounds of nut-busting torque in a durable, affordable 12-lb. package. Available in ¾-inch and 1-in. models, the 2922 Series offers 1,450 ft.-lbs. of max breakaway torque to easily take on tough jobs.
"These wrenches offer the best-in-class raw power and power-to-weight ratio at an unmatched value," the company said. "The pressure feed lubrication ensures better distribution throughout the mechanism to improve tool longevity."
The all-metal products are assembled in the U.S., backed by a one-year warranty, and equipped with a combo friction ring and thru-hole anvil for more socket applications and maximum versatility.
The second new release from Ingersoll Rand is its ST2000 Air Starters, which are ideal for any 15- to 150-liter engine in all markets, including mining.
The inline turbine design of the starter is 70 horsepower and weighs in at 40 lbs.
The design of the ST2000 better protects the engine and starter components for more uptime. A built-in slip clutch takes the "shock loading" out of starting, extending product life.
The single-stage solid billet aluminum turbine motor handles the harshest conditions and keeps on starting. A self-applying extended pilot flange and ergonomics make one-person installation safer, faster and strain-free.
Source: Ingersoll Rand