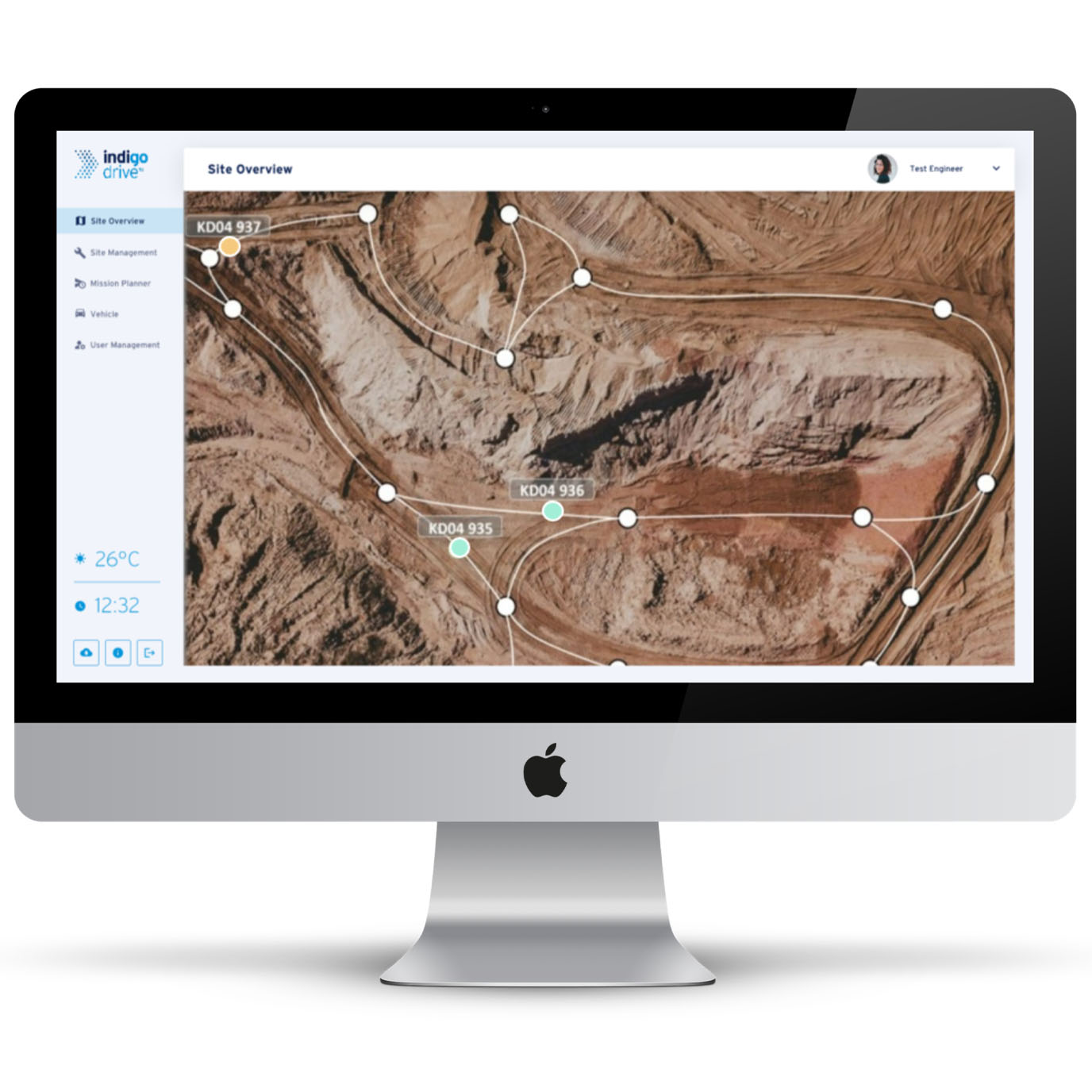 Promising autonomous vehicle fleet supervision even in the most remote environments, ABD Solutions is releasing its newest development, the Indigo Drive mobile supervisory system.
The system allows mining vehicles to be automated anywhere in the world without the need for existing infrastructure.
The compact Mobile Supervisory System consists of the servers and operator stations that enable a site to manage its fleet of automated vehicles. It can be fitted into various configurations including a vehicle, such as a van or a mobile container, and can be placed in even the most remote and hostile environments.
"It acts as the operations centre for Indigo Drive, our technology ecosystem that enables a limitless number of mining vehicles to be quickly and cost-effectively automated," the company said, nothing the secure system is IEC61508: 2010 and ISO17757: 2019 certified and includes a user-friendly software interface for route-planning.
It also has hardware to move the vehicles (such as drive-by-wire and driving robots), communication (radio, V2X, GPS/GNSS), obstacle detection (LiDAR, camera, radar) and vehicle health and diagnostics (OBD2, telemetry, sensors).
The system is completely modular and can be tailored around specific vehicles and environments.
Fully redundant high-availability architecture, the new Mobile Supervisory System ensures there is no single point of failure, providing a high level of reliability and continuous operation. The level of redundancy is scalable to meet the desired application.
Designed to operate in the most hostile of environments the mobile system is powered by hot-swappable lithium-ion battery packs providing 24 hours of operating life, or they can be recharged using solar power or hydrogen generators. The components are IP67 rated to prevent the ingress of dust and moisture making them highly ruggedised and spray washable.
"Our demonstrator Mobile Supervisory System contains everything needed for operators to supervise a fleet of Indigo Drive automated vehicles," ABD said. "It will be used to demonstrate the technology to prospective customers at sites around Europe and at our test track in the UK."
Source: abdsolutions.com