Global safety group Strata Worldwide is marking a milestone in its history: 30 years in business.
The U.S.-headquartered company, which has offices in North America, South Africa, Europe and Australia, began its journey producing roof control products but now has a product portfolio that includes proximity protection, collision avoidance technologies, a choice selection of underground communication and data networks, emergency refuge solutions, and a range of ground control and roof support products for mining, tunneling and the maritime industries.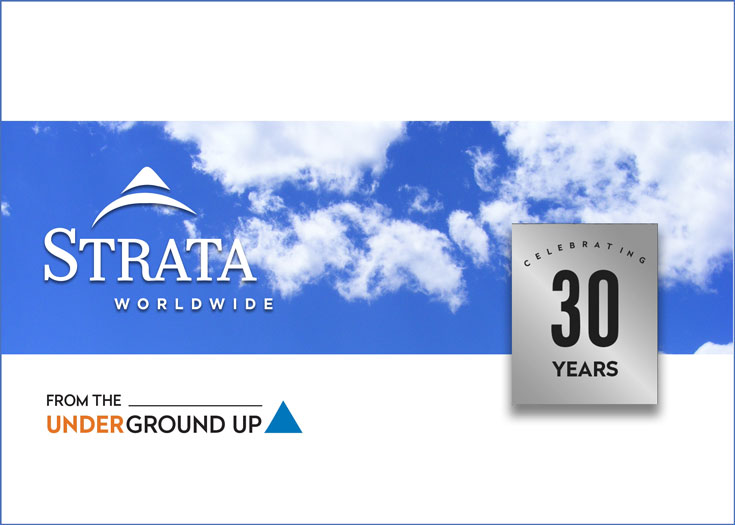 "As we celebrate this milestone, it's important to acknowledge that we have achieved this success through the hard work, passion, and dedication of our team members," said Mike Berube, Strata Worldwide CEO. "We employ the best in the industry around the world, and we're proud of the important work they're doing in the development and implementation of life-saving technologies.
"Our innovation, technology, and people have all focused on what matters most, a safe and productive working environment."
Berube added that Strata is committed to supporting the collective efforts of underground companies and organizations to promote the industries, their achievements and to attract new, diverse talent.
This year, Strata has launched a new sponsor relationship with OutRide, an organization that works with schools across the United States to create cycling programs for kids. OutRide's mission is to harness the benefits of cycling for the cognitive, socio-emotional, and physical well-being of youth and cultivate inclusive cycling communities.
Strata will be supporting multiple programs within OutRide including research, school programs and individual athletes. 
Source: Strata Worldwide