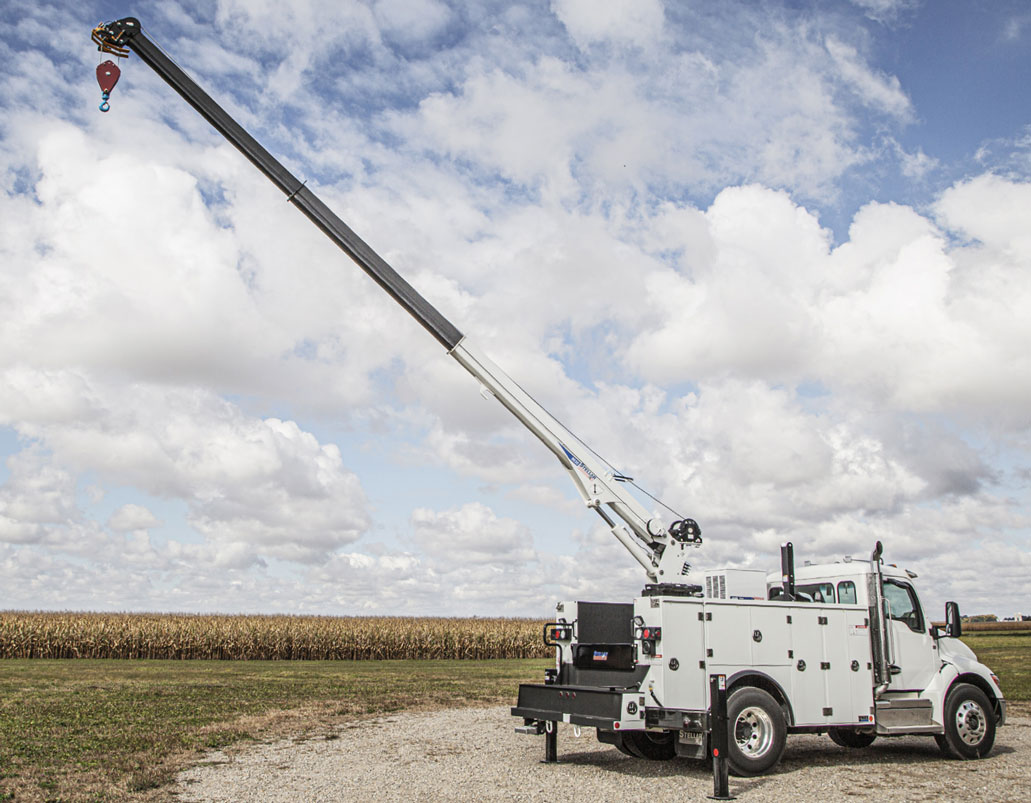 Employee-owned and operated Stellar Industries has launched four new telescopic cranes and a redesigned remote control. In addition to a new 8,000-lb. line, with the 8621 and 8630 model cranes, the launch includes redesigns of its 7,000-lb. class cranes, the 7621 and 7630. 
The redesigned service cranes feature a weight reduction of nearly 20% while maintaining the strength of the original models. Their compact design allows better performance in smaller spaces and an increased payload for the operator.
"Our new models improve on strength while also reducing overall weight, creating the lightest and most robust option on the market," said Tim Davison, vice president of Sales and Marketing at Stellar.
Stellar also introduced the innovative Stellar CDTpro with patent-pending Range Finder. The company said the new remote was designed to deliver quick, smooth operation with the most precise control for placements of loads while allowing for multiple functions to run at once.
The Range Finder's technology estimates distance and calculates crane capacities where the operator is holding the radio remote, allowing the operator to create a lift plan without the need to unstow the crane.
With a full suite of feedback screens, the CDTpro includes the current load of the crane and distance to maximum capacity. It will also send haptic feedback alerts to warn the operator if they are approaching the maximum load capacity.
Source: Stellar Industries