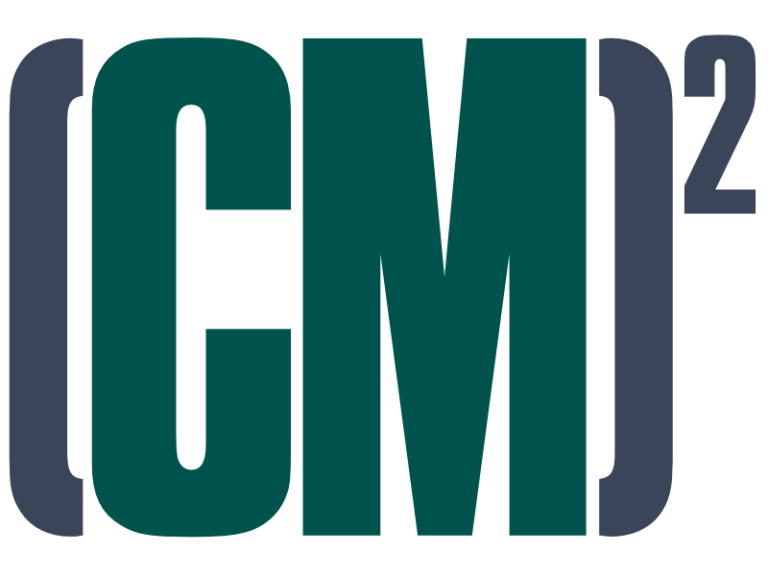 Market forces rooted in the Buy Clean, Carbon Neutrality, LEED v4 and Net Zero movements have spawned an important new web portal, Construction Materials Carbon Management, www.cmcarbonmanagement.com.
The just-launched site follows cement, concrete and steel producer progress in lowering the carbon dioxide emissions factor, or embodied carbon, associated with structural elements for commercial and residential building or heavy/civil work.
(CM)2 covers cement, cast-in-place or precast concrete, and concrete reinforcing or structural steel production and practice. Content focuses on processing or manufacturing measures that lower the emissions factor in Environmental Product Declarations (EPD) and Scope 1, 2, 3 emissions reports abiding ISO 14025 and GHG Protocol standards*. EPD submittals and Scope 1, 2, 3 emissions data increasingly accompany public or private construction contracts and corporate sustainability reports.
"Cement and concrete producers, as well as peers in structural steel, are responding to market demand for lower carbon alternatives to their traditional output," said Peter Johnson, president of SEMCO Publishing, parent company of North American Mining and Miners News, which launched (CM)2. 
"Among construction supply chain parties, cement, concrete and steel operators are drawing the most attention for their material or products' embodied carbon. Our new portal shows the strides they are making toward meeting project owners' carbon thresholds."**
"Carbon reduction measures pervade the North American cement, concrete and steel production landscape," affirmed (CM)2 Co-Editor Mark Kuhar. "Construction Materials Carbon Management shows the potential that renewable energy sources, fossil fuel alternatives, concentrated solar power and heat battery technology hold for lowering the carbon factor in cement and steel. We also demonstrate how concrete producers, working with upstream and downstream partners, are significantly cutting the carbon intensity in finished structures."
"The Architecture 2030 initiative and LEED v4 green building rating standard have driven increasing carbon scrutiny the past decade. The result: Environmental Product Declaration adoption up and down construction procurement channels, and Scope 1, 2, 3 emissions transparency among producers," added (CM)2 Co-Editor Don Marsh. 
"The pace of carbon accounting and disclosures has stepped up considerably as evidenced in contracts for private owners no less than Amazon, Microsoft and Meta Platforms. On the public side, we see embodied carbon-rooted rulemakings, research & development funding commitments and procurement guidelines or mandates from the U.S. Departments of Defense, Energy and Transportation, the Environmental Protection Agency, and General Services Administration."
The Construction Materials Carbon Management content team, he noted, is dedicated to reporting on equipment and technology; federal, state and local policy; and market mechanisms behind what amounts to a "race to the low end" of embodied carbon scales. In addition to daily "Neutrality Newsline" postings on the production, policy and market fronts, (CM)2 provides primers on EPDs and their underlying Product Category Rules, plus the GHG Protocol emissions accounting. A Supply Chain gallery spans Concrete Masonry, Concrete Reinforcing Steel, Portland Cement, Structural Precast Concrete, Structural Steel and Supplementary Cementitious Materials categories. A "Carbon-Wise Materials" directory references low-carbon steel, cementitious material and concrete sources, while a "Disruptors" companion presents startups in cement or steel plant-grade clean energy, cement alternatives, low carbon concrete, and CO2 capture and utilization.
# # # #
* International Organization for Standardization, ISO 14025 Environmental labels and declarations; World Resources Institute and World Council for Sustainable Business Development's Greenhouse Gas ProtocolCorporate Accounting and Reporting Standard.
** Portland Cement Association members outline their carbon dioxide emissions reduction path in Roadmap to Carbon Neutrality by 2050 (October 2021). The National Ready Mixed Concrete Association proves members' 21% reduction in CO2 emissions per cubic yard of concrete over the 2014-2021 period (Industry Average EPD, March 2022). The Steel Manufacturers Association documents the low CO2emissions factors behind members' electric arc furnace mill output versus peers' blast oxygen furnace products in "SMA/CRU Emissions Analysis" (July 2022). The American Institute of Steel Constructiondetails members' CO2 emissions reduction progress in "Buy Clean Guidance for Structural Steel Products" (December 2022).
*** The American Institute of Architects-aligned Architecture 2030 initiative challenges signatories to lower building projects' embodied carbon levels by 50% over the 2012-2030 window. Effective 2016, the U.S. Green Building Council LEED v4 rating standard incentivizes submittal of Environmental Product Declarations, complete with Global Warming Potential or kg CO2 emissions equivalent/standard unit of measure metrics, for certification candidate projects.