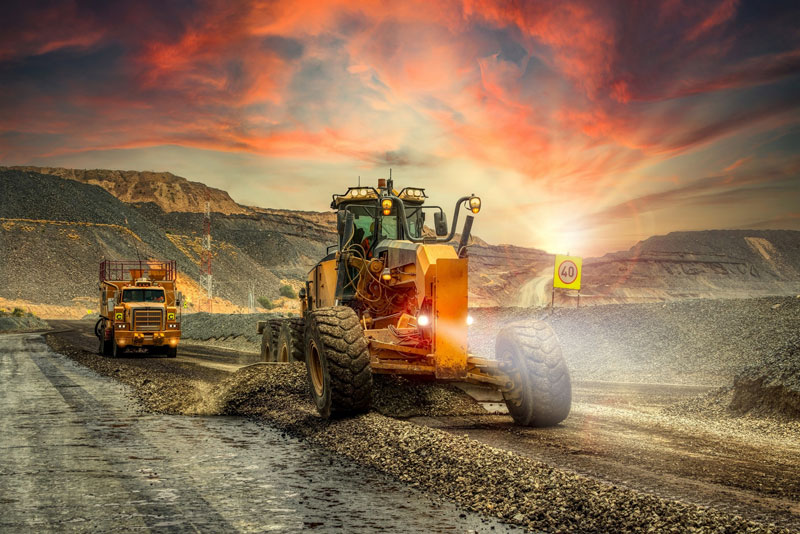 New technology developed by haul road specialists Proof Engineers is advancing road maintenance practices and improving road conditions for both mining and civil construction companies.
The Grader Performance Monitor (GPM) system is an advanced asset management system designed by the company in response to these companies' pursuit for innovative solutions to improve operational efficiency and lower costs.
Proof Engineers, which specializes in high performing systems and solutions for road engineering, construction and maintenance, and with an extensive background in haul road performance, said it is delivering road engineering and performance monitoring on a global scale.
The company's road condition monitor, the RCM, is installed on haul trucks, water carts and light vehicles to monitor the complex networks of haul roads in the mining industry, providing mining operators accurate and real-time measurement and monitoring of haul road quality.
The Grader Performance Monitor (GPM), as its latest technological advancement, is designed to install easily onto road graders to collect and report site data back to management for the precise identification of areas in the road network that require attention.
Proof Engineers manager of engineering and technologies Jordan Handel said the GPM enables management and equipment operators to prioritize maintenance activities based on actual conditions.
"The GPM optimizes road maintenance practices by communicating information on grader performance and road conditions directly to management so they can make data-informed decisions that result in cost savings, improved efficiency and better road conditions ongoing," Handel said.
"It is an asset management system easily installed on the turntable above a grader blade to collect and display critical data, including blade up and down locations and key performance metrics."
That data is then uploaded in real-time through a secure online platform to operators and management, wherever they are located, giving them a clear picture of road conditions to prioritize works.
"The algorithms programmed in the GPM are calibrated to determine whether the blades are up or down and advanced sensors map out the road quality, calculating and displaying key performance metrics instantly to the management platform in color code," he said.
"Green pixels show where the grader has the blades down working, with the shade of green depicting grading intensity, while red pixels show where the grader has traveled with its blades up."
The data gathered by the GPM calculates the grader's efficiency, detailing whether the road maintenance team is working in the most valuable areas, to facilitate better planning for more efficient road maintenance.
The GPM can be used as a standalone system or as an add-on to Proof Engineer's RCM technology to further advance road maintenance activities.
Both the GPM and RCM collect, record, analyze and translate information from vehicles involved in road construction and maintenance, streaming the data back to operational headquarters in real-time without the need for an expensive and comprehensive communications backbone.
Proof Engineers' early work with companies implementing the RCM had identified the need for a monitoring system that could be installed on road graders for collecting critical data during road maintenance activities.
Source: https://www.proofengineers.com.au/