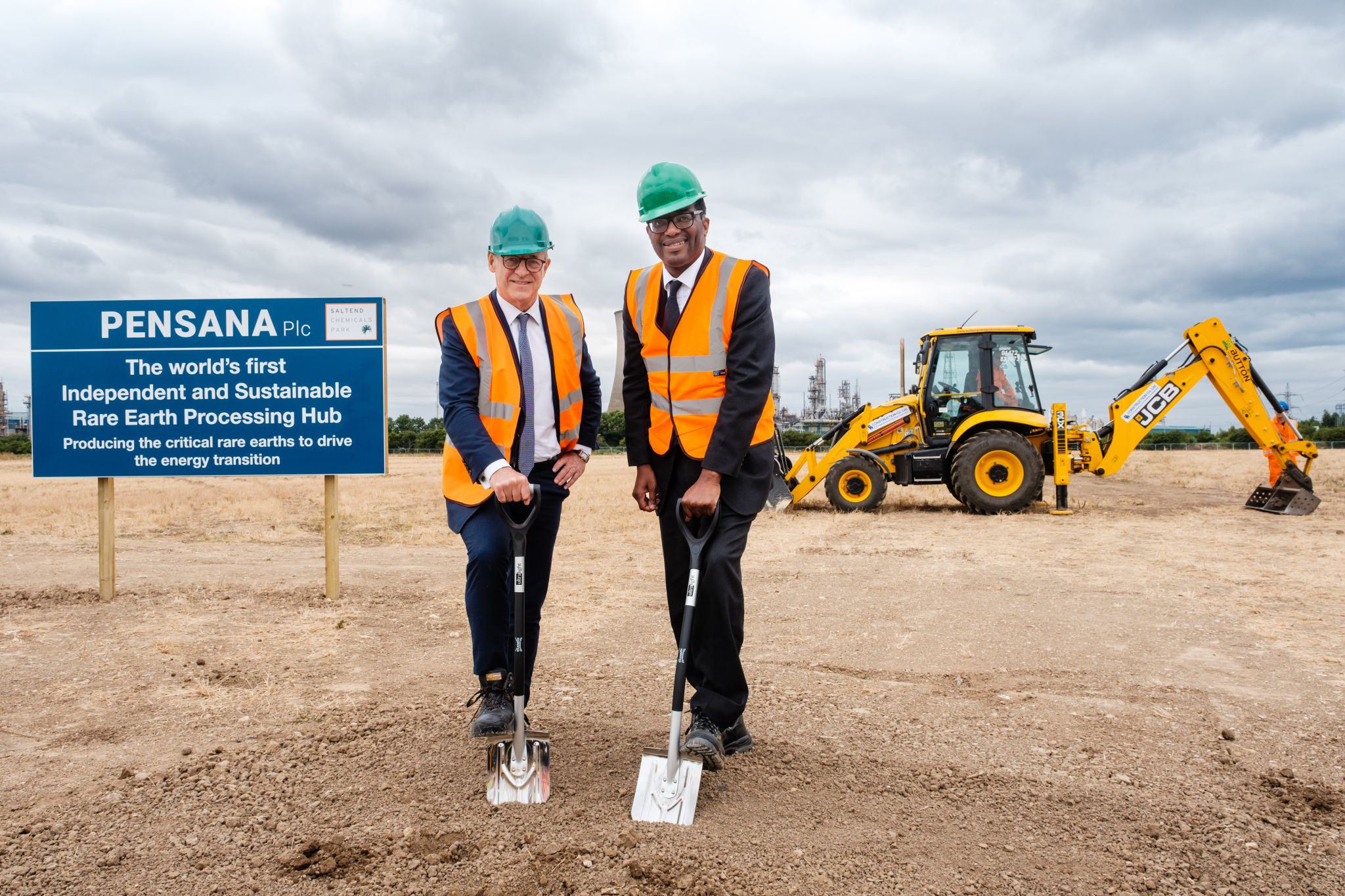 UK-based Pensana has broken ground at its Saltend rare earth processing hub in northern England, a key development in its plans to create the world's first independent and sustainable rare earth supply chain.
Following a 12-month construction period, the US$195 million plant is targeting production in late 2023, before ramping up to full capacity in 2024. Pensana said it aims to produce 12,500 tonnes of separated rare earths, including 4,500 tonnes of the critically important magnet metal rare earths, which represents over 5% of the world supply.
"This is a huge milestone for both Pensana, the Humber region and the UK, as part of our ambition to establish a critical magnet metals supply chain to secure the green energy transition," said Pensana Chairman Paul Atherley.
"Pensana is set to play a vital role in transforming the UK's electric vehicle and offshore wind industries, by producing low-embedded carbon magnet metals and creating high value local jobs."

Source: Pensana plc