Industrial technology manufacturer Littelfuse Inc. has launched its SB5000 Industrial Shock Block Ground-Fault Circuit Interrupter (GFCI) to help protect workers from electrical shock by detecting leakage current, and interrupting the circuit for loads up to 60 amp.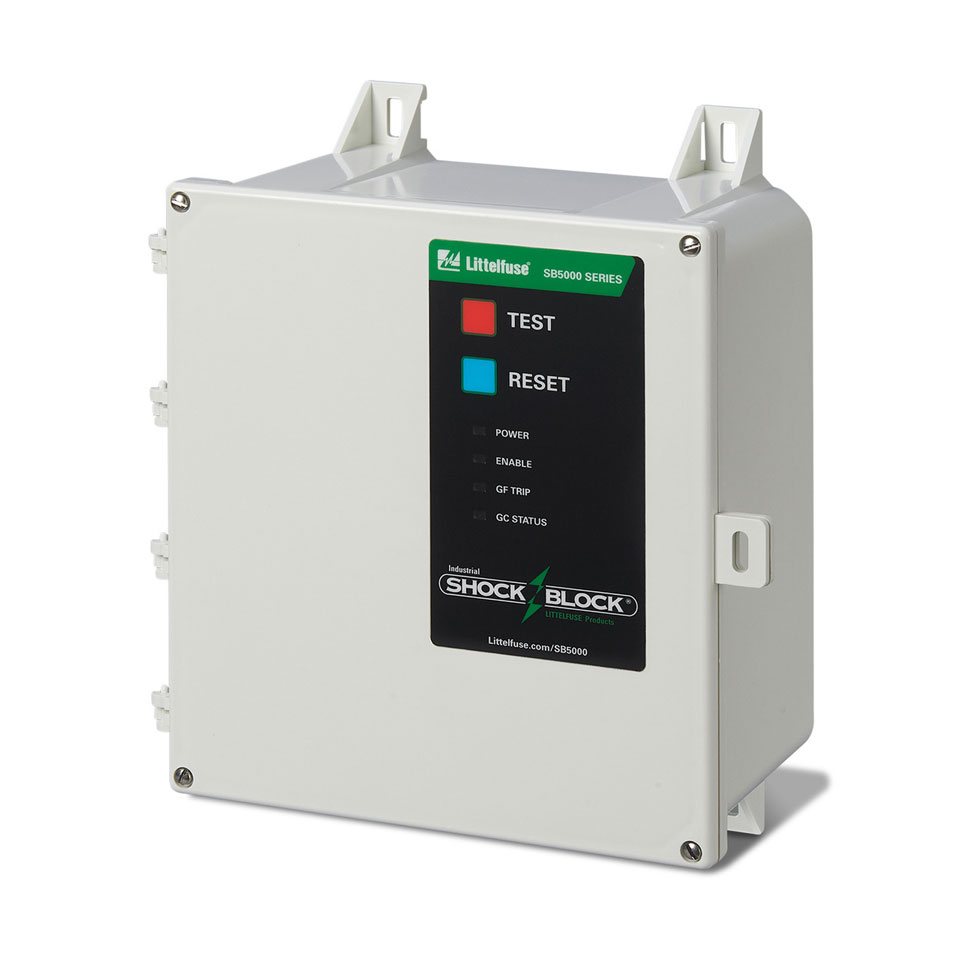 U.S.-based Littelfuse said the SB5000's advanced ground check protection functionality monitors the ground wire for continuity, from the shock block to the load, to interrupt power or prevent energization of equipment if compromised.
"More than 90% of electrical fatalities among U.S. workers are due to electrical shock, and even minor shock injuries can result in life-altering and debilitating symptoms," said Mark Pollock, global product manager, Littelfuse Industrial Business Unit.
"To help prevent these events, systems should be designed to eliminate the hazards with engineering controls like the Littelfuse SB5000 Shock Block, which helps reduce system downtime, lower costs, and most importantly prevent personnel injuries and fatalities."
In addition to the standard functions such as a 6 milliamp trip level for Class A and 20 mA for Class C and D devices, the Littelfuse SB5000 Shock Block reduces unnecessary tripping by implementing the inverse time curve defined by UL 943 as well as a DFT filtering algorithm; includes NEMA 4X and IP69K enclosure ratings; and has advanced ground-check functionality with a two-stage Zener termination option meeting CSA M421, which can identify a crushed cable before the equipment is energized.
Source: Littelfuse