Lithium Americas' board of directors has unanimously approved the separation of the Canadian-based miner's North American and Argentine business units into two independent public companies.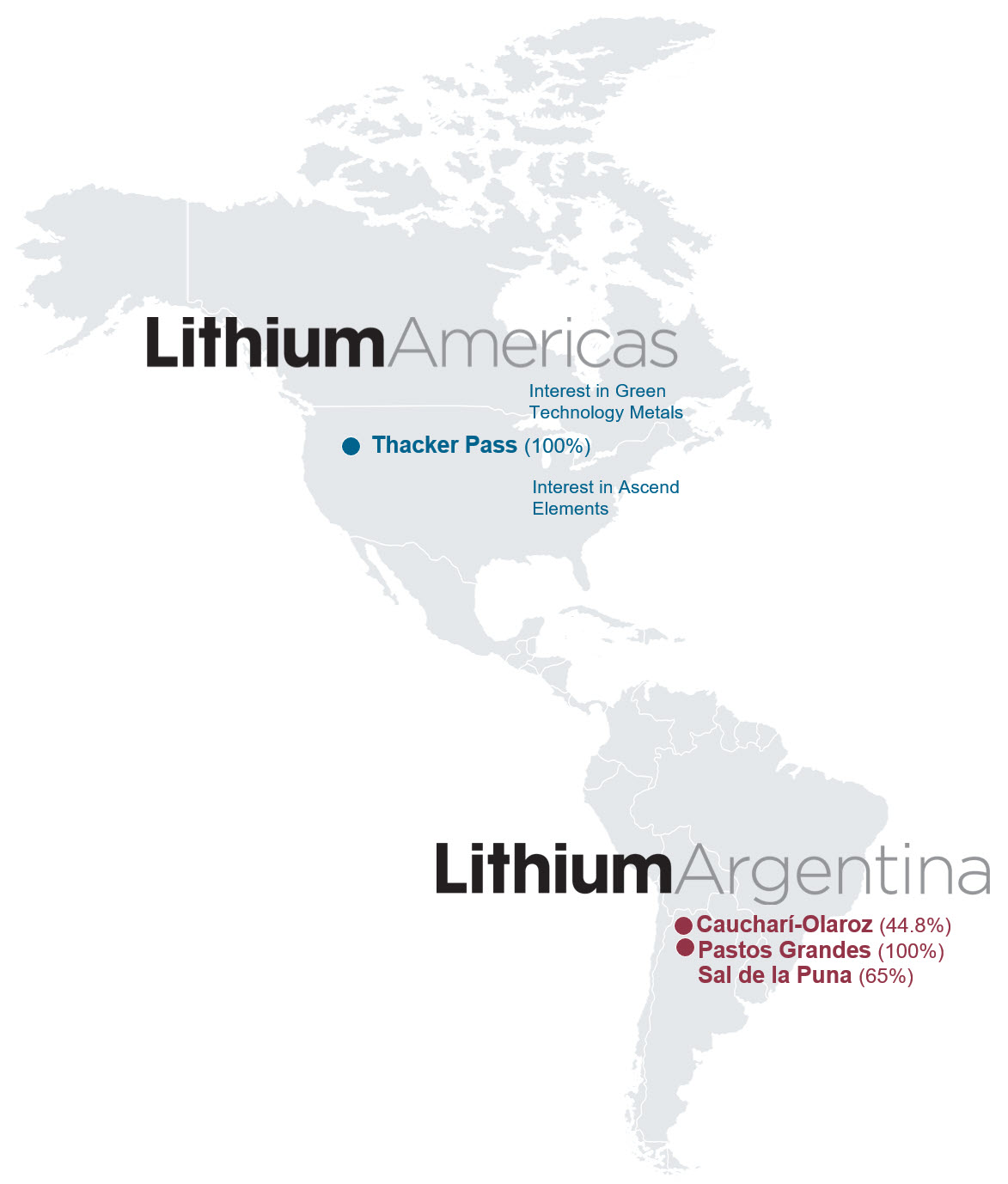 The separation will establish an Argentina-focused lithium company, Lithium Argentina, which will own Lithium Americas' current Argentine lithium assets: a 44.8% interest in Caucharí-Olaroz, a 65% interest in the Sal de la Puna project, and the 100%-owned Pastos Grandes project.
Lithium Americas will own the 100%-owned Thacker Pass lithium project in Humboldt County, Nevada, as well as the company's investments in Green Technology Metals and Ascend Elements.
Upon completion of the separation, Lithium Argentina's management team will include John Kanellitsas as interim president and CEO. He is currently Lithium Americas' executive vice chair. Additionally, Alex Shulga, current vice president – Finance at Lithium Americas, will become EVP and CFO.
The separation will be presented to shareholders for approval at the company's annual general meeting to be tentatively held on July 31, 2023.
Source: Lithium Americas