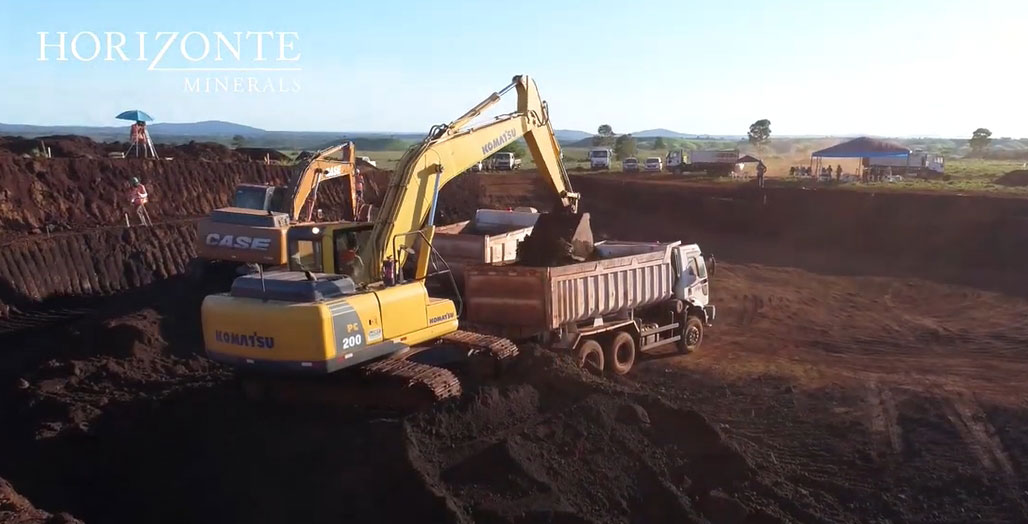 Mining services group Fagundes Construção e Mineração has been awarded a five-year contract for mining services, including the furnishing of a 70-unit mining fleet, for Horizonte Minerals' Araguaia nickel project in Brazil – on track for a 1Q24 start.
Horizonte said the deal has already been signed, and pre-stripping has been scheduled for early in the second quarter of this year. The additional scope of work includes mining, stockpile generation, plant feeding and slag handling.
The contract is extendable by option for an additional half-decade.
Jeremy Martin, CEO, commented: "We are pleased to be working alongside Fagundes, a leading mining contractor which has been operating in Brazil for over 35 years. With other clients such as Vale and Anglo American, they are an experienced operator with a solid track record. The signing of the mining services contract is an exciting step forward with pre stripping activities due to begin in early Q2 2023, the next step in our journey from a developer to a producer."
Fagundes will provide a mining fleet consisting of over 70 units at any one time linked to the phase of mining sequence and seasonality, comprising leading brands in terms of safety, embedded technology, performance and reliability. The core mining fleet will include 45-tonne hydraulic excavators, 35-t dump trucks, 28-t articulated trucks and 18-t wheel loaders.
Horizonte's management will work closely with Fagundes to provide direction, governance and support as mobilisation begins.
CEO Jeremy Martin noted that, with other clients such as Vale and Anglo American, it was glad to be working alongside Fagundes as it transitions from developer to producer.
"Construction activities at Araguaia continue to run on schedule and on budget, with first nickel expected in Q1 2024. As we hit each of our milestones, we continue to move closer to unlocking the full value of Araguaia, and more broadly across Horizonte's portfolio of Tier 1 assets, realising our objective of becoming a low-cost nickel producer," he added.
Source: Horizonte Minerals