Haver & Boecker Niagara unveiled its next-generation Niagara F-Class vibrating screen at the MINExpo 2021 event this week, offering new technology for simplified maintenance and maximum performance.
The company said that the new design has kept in place the technical benefits of the original F-Class, including improving performance in material stratification and reducing blinding and pegging.
"The vibrating screen is now primarily manufactured with vibration-resistant lockbolts instead of the traditional welding used in previous designs," Haver & Boecker said, pointing out that lockbolts are a more effective option to maintain structural integrity during load bearing, high-vibration operations with a vibrating screen.
This, in turn, makes maintenance more convenient, as well as safer and cost-effective.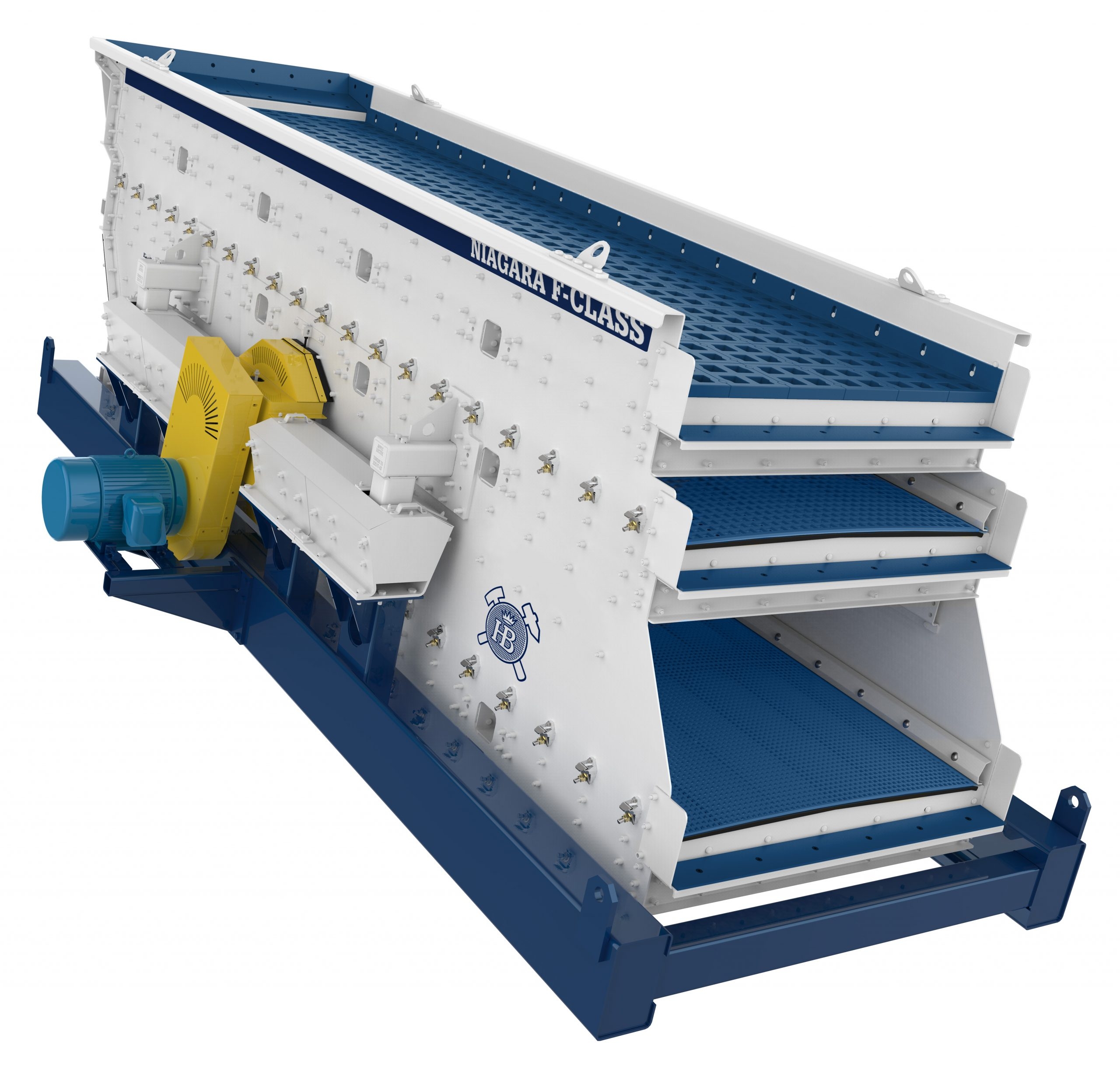 The company said the new design offers the ability to upgrade with its new Drop Guard system, too.
"The liners provide protection for the machine's cross beams, both reducing wear and extending vibrating screen life. The blue liner simply drops over the cross beam with no adhesive or tools required, making installation quick and easy," Haver & Boecker added.
The F-Class can be manufactured for side-tensioned or bottom deck end-tensioned screen media and is equipped with shear rubber mounts rather than springs to reduce noise and maintain smoother operation and extend screen life. It is available with a variety of configurations and upgrades and can be used in both stationary and portable applications.
Source: haverniagara.com