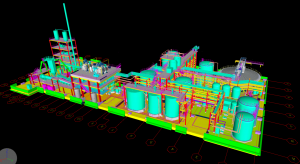 FLSmidth said it has booked an order for the third quarter of this year to complete an equipment and service work program for the Sales de Olaroz lithium facility in Argentina.
The contract, which includes the installation supervision, commissioning and training, formalizes a relationship the two companies first began together in early 2020.
FLSmidth said the new plant will increase output at the site and help it to maintain its position as a major Argentinian lithium producer.
"The extraction facility will provide technical-grade lithium carbonate which, with further purification, will be used to produce battery cathodes for the growing electric vehicle market," officials said, noting that Toyota Tsusho owns 25% of the facility.
FLSmidth's technology will include a clarifier, Pneumapress filters, a Shriver filter press, OTG polishing filters and a pyromet dryer package. The order also includes reactors, ion exchange, pneumatic transport system and a bagging package.
Equipment delivery will begin "shortly" and the contract will be complete by end of 2022, the company confirmed.
Mikko Keto, mining president of FLSmidth, stressed the order, along with others announced previously in 2021, underscores its position and key focus on global lithium deposits.
"It's also satisfying to partner with a company that shares FLSmidth's commitment to environmentally sound lithium production – a great match for our MissionZero ambitions," he added.
The new plant is expected to produce 25,000 tonnes per year of technical-grade lithium carbonate.
Source: FLSmidth