Women in Mining (WIM UK) has launched its 2022 edition of the "100 Global Inspirational Women in Mining" after a nomination and shortlisting period that included several hundred submissions.
The biennial list of 100, sponsored by BMO Capital Markets, Heidrick & Struggles and BCG (Boston Consulting Group), was curated from 915 nominations for 491 women from 61 countries.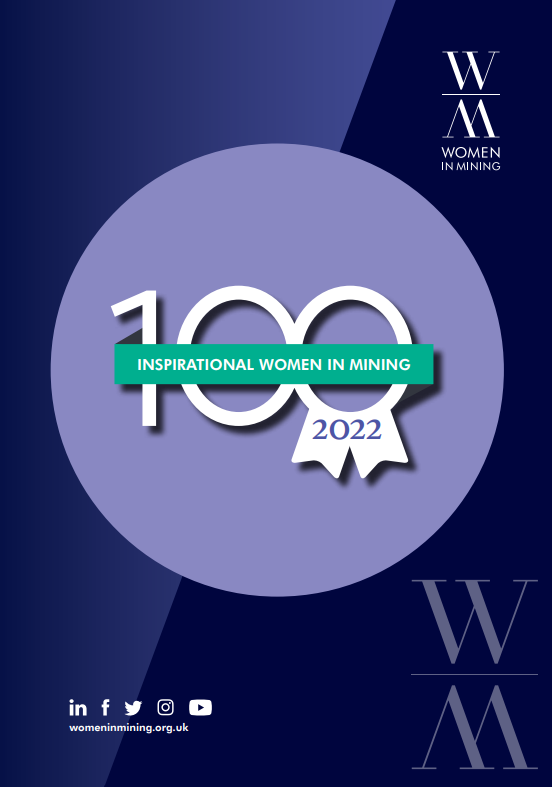 "Through their stories, they show us how they have persevered in the face of adversity, how they have found solutions to challenges, and how they are empowering others by being a voice and leader for a more successful and sustainable mining industry. Their stories provide inspiration and valuable insight for all."
Awardees stemmed from 40 countries in all: Canada (9), the U.S. (11), Mexico (2), the United Kingdom (5), Spain (3), Mauritania (1), Mali (1), the Dominican Republic (1), Guatemala (1), Ecuador (1), Peru (2), Nicaragua (1), Colombia (4), Chile (3), Argentina (2) and Brazil (4).
Additional winners came from France (1), Switzerland (1), Poland (2), Italy (1), Morocco (1), Egypt (1), Pakistan (1), India (1), Kazakhstan (1), Mongolia (2), China (1), UAE (1), Burkina Faso (2), Côte d'Ivoire (1), Liberia (1), DRC (2), Uganda (1), Singapore (1), Kenya (1), Tanzania (1), Zimbabwe (1), South Africa (9), Bosnia/Herzegovina (1) and Australia (15).
First launched by WIM UK in 2013, the biennial "100 Global Inspirational Women in Mining" (WIM100) publication, now in its fifth edition, highlights the incredible diversity of talent in mining and celebrates inspirational women and their stories.
The full list of honorees for 2022 can be found here.
Source: womeninmining.org.uk