Canadian mineral development company Sigma Lithium has filed an update to its technical report for the Grota do Cirilo project in Brazil – one of the largest lithium hardrock deposit in the Americas.
The consolidated report incorporates the Phase 1 definitive feasibility study and a Phase 2 pre-feasibility study, and demonstrates robust combined economics.
"With Phase 1 funded and in construction, we are delighted to share our progress on Phase 2 and the combined economics of this fully-integrated lithium project" said Ana Cabral-Gardner, co-CEO and co-chairperson of Sigma Lithium.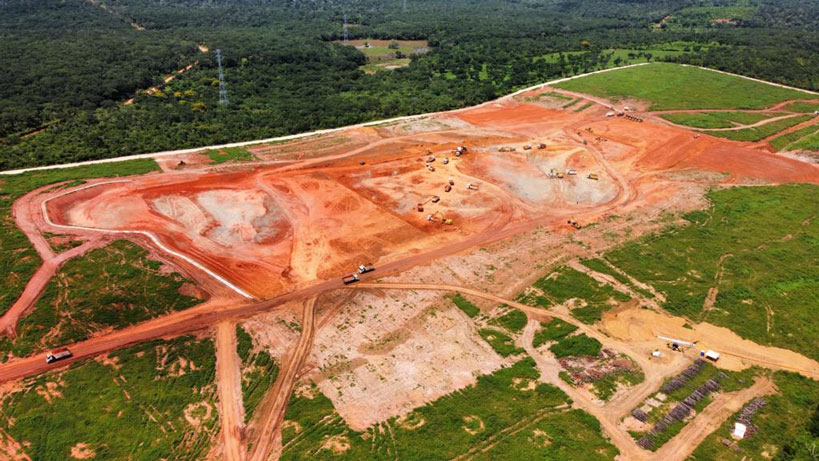 "We remain focused on delivering battery-grade sustainable lithium for the electric vehicle supply chain, while continuing to focus on lifting the most vulnerable members of our local communities in Vale do Jequitinhonha, Brazil"
The consolidated technical report considers a fully integrated and environmentally sustainable production of battery-grade high purity lithium concentrate, with feedstock spodumene ore sourced from its Phase 1 and Phase 2 lithium deposits. The combined operation increases average run-rate production to 531,000 tonnes per year. Additionally, Grota do Cirilo's operating life has been extended to 13 years.
The report estimates US$76 million of additional capital expenditures to build a "second production line" to produce battery-grade sustainable lithium in Phase 2.
Sigma Lithium has targeted a Phase 3 preliminary economic assessment this summer, with the goal of determining the potential for a further production expansion from its existing estimated 59 million tonnes of mineral resources.
The company has been producing battery-grade lithium concentrate on a pilot scale since 2018 at Grota do Cirilo. The project includes a green-tech processing plant that uses 100% renewable energy, 100% recycled water and 100% dry-stack tailings.
Source: Sigma Lithium