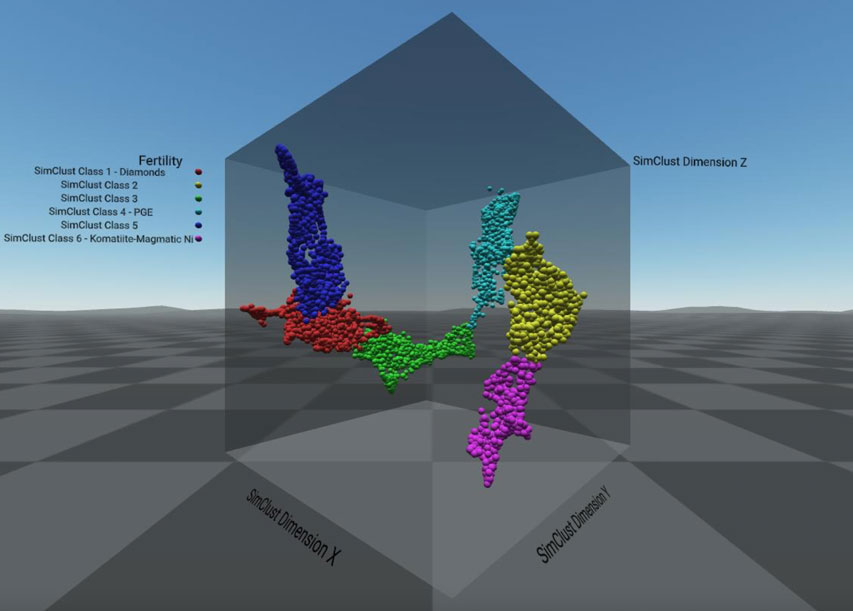 Australia-based SensOre has launched iChromite, a new suite of automated mineral chemistry assessment tools that can identify exploration targets more efficiently and accurately.
iChromite uses new and highly innovative data processing techniques integrated with machine learning tools delivered from an agile accelerated program. The SensOre geochemical technology team has delivered the new tool suite from the first phase of a comprehensive research program directed at improving the fidelity of mineral chemistry.
SensOre said when the new tool is applied to the mineral chemistry of chromite, an important resistate heavy mineral sample, it can quickly aid in the rapid assessment of fertility, a key ingredient in generating new exploration targets for mineral discovery.
Importantly, the new technology workflow can be used to rapidly analyse the vast quantity of legacy industry chromite geochemical databases collected from across Australia and the world. Application of this technique, noted SensOre, will unlock value from in-field sample collections and analysis currently concealed in mining and exploration company databases.
"As mineral exploration increasingly focusses on a new generation of targets to deliver mines of the future required to meet the world's increasing demand for critical minerals, the industry is moving into more remote projects and deeper targets," SensOre CEO Richard Taylor said.
"Consequently, this shift has brought back into focus the role of resistate mineral geochemistry in early-stage exploration programs. Aided by new machine learning tools such as iChromite, the technique is potentially undergoing a revolution or new dawn in greenfield exploration."
Source: SensOre