Sandvik is launching xCell Cyclops, a convergence system for ground support in underground mining that provides wireless, continuous, remote and real-time measurement of ground movements. It features built-in notifications and alarms​ to support a safer and more sustainable work environment.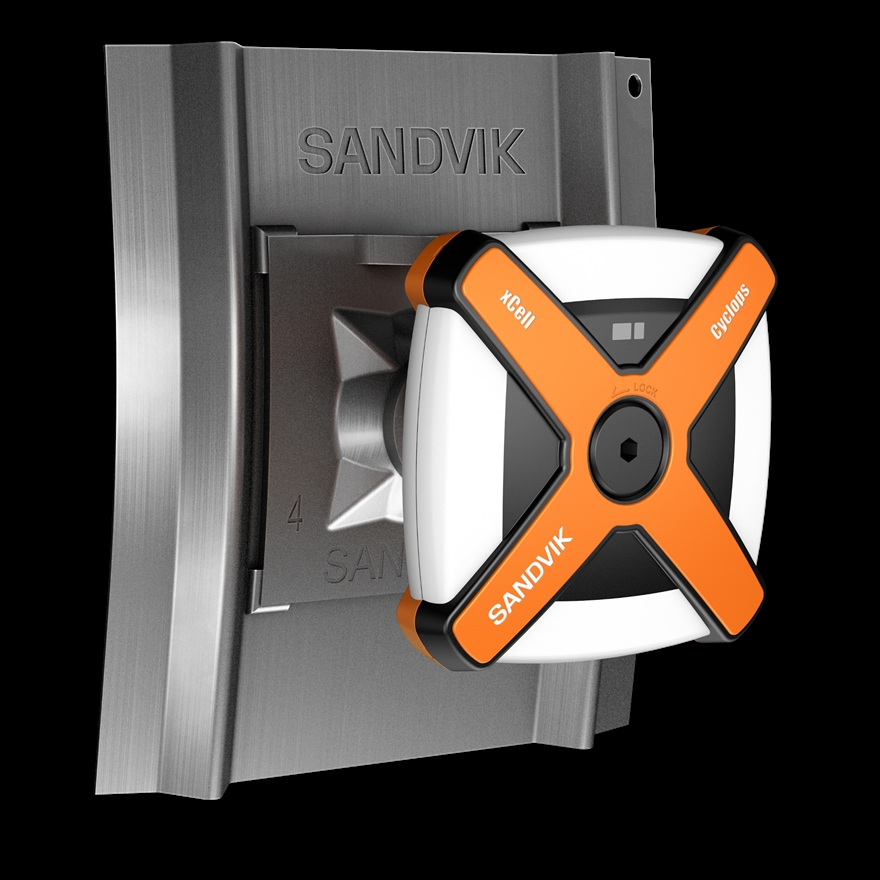 Underground mining is generally trending deeper, which leads to more difficult and complex ground conditions for mine operators to manage. Squeezing ground and seismic events can have a major impact on both the safety and productivity of a mining operation.
The new xCell Cyclops convergence system from Sandvik enables remote assessment of rock mass behavior, which leads to safer, more efficient and cost-effective ground support and optimized ground rehabilitation​.
"The new xCell Cyclops convergence system is a major technological leap forward to achieve a safer, more sustainable way of digitally monitoring convergence in underground mining," said Peter Young, product manager for Bolting at Sandvik Mining and Rock Solutions' Ground Support Division. "Through the wireless and connected devices and a user-friendly online platform, customers can easily adapt their individual setup and track any changes in the mine's ground conditions."
The retrofittable design of xCell Cyclops sensors makes them very easy to install directly onto existing rock bolts. They are battery-powered and operate with highly accurate laser measurements, and can be connected via both Wi-Fi and Bluetooth, providing operators with real-time access to data, built-in notifications and alarms. This setup reduces the need for manual work and inspections in the mine, reducing costs and improving safety.
"This product is designed for the modern mine," Young said. "Manual measuring methods for managing ground support are now a thing of the past. With this new sensor system, it is possible to understand, analyze and forecast ground movements remotely."
The xCell Cyclops system is available today as a subscription service with three levels: Basic, Silver and Gold. Number of users at a site and devices in remote mode vary across the levels. Local service is included in all three levels, and remote service is included in the Gold package.
Source: Sandvik