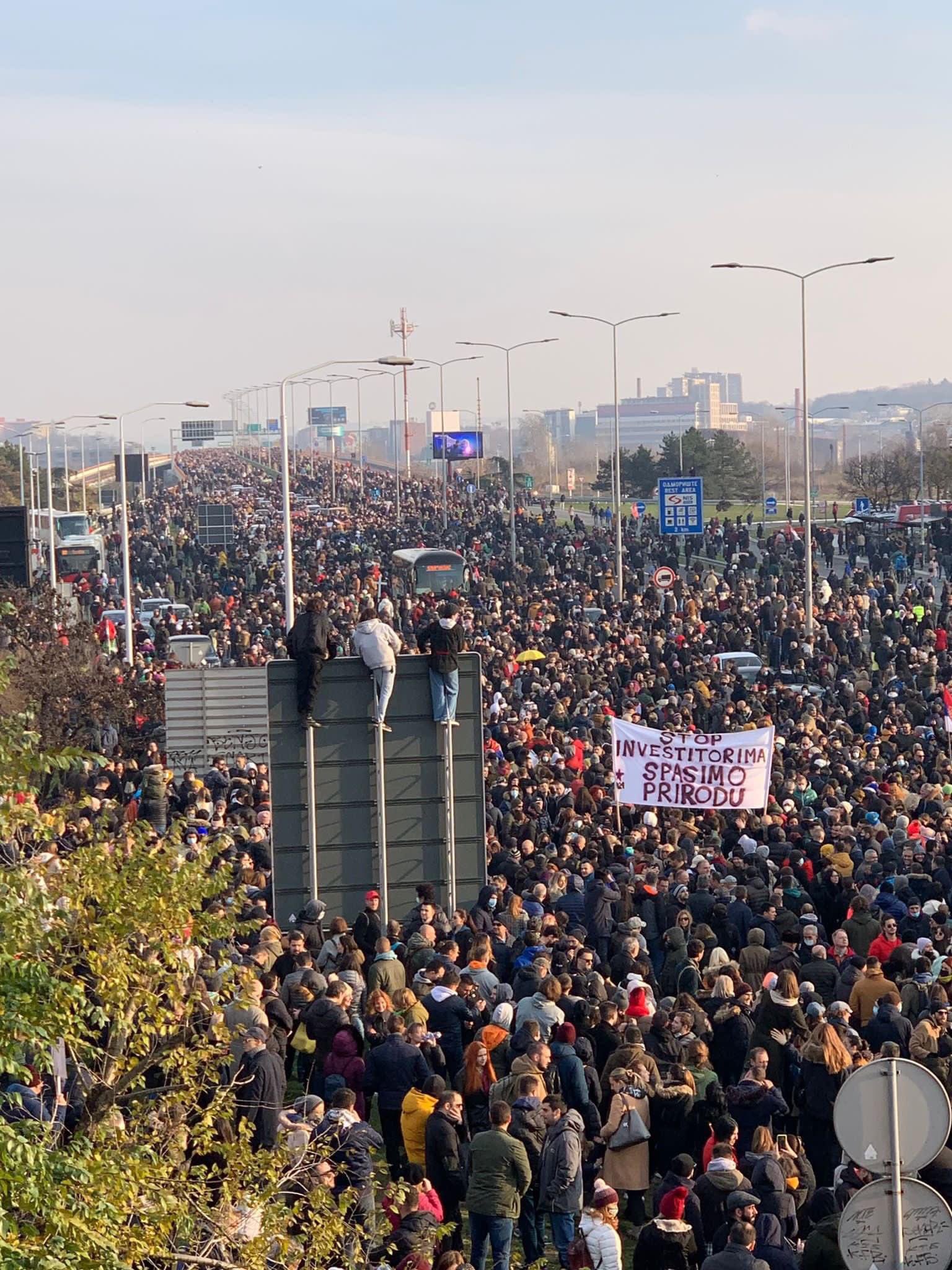 Thousands of people blocked main roads and bridges across Serbia this past weekend to protest the government and a planned $2.4 billion Rio Tinto lithium mine.
Protestors are particularly upset about two laws recently passed by parliament that they see as laying groundwork for the lithium project: a referendum law, which will make it harder for people to protest against polluting projects, and a new expropriation law, which makes it easier for the state to acquire private land.
Rio Tinto has promised to adhere to all domestic and EU environmental standards, but environmentalists say the lithium operation would irreversibly pollute drinking water in the Jadar Valley, in western Serbia.
President Aleksandar Vucic, who has been criticized for not doing enough to stop pollution in the Balkan nation, said once the lithium project's environmental study is completed, he would call a referendum to allow voters to decide whether it should go through.
The project would be one of the largest greenfield lithium projects in the world.
Sources: Reuters, The Washington Post