Mineral resource company Wealth Minerals has announced a maiden NI 43-101 resource estimate for its Ollagüe lithium project in northern Chile.
The estimate, which was prepared by independent consultants Montgomery & Associates, is based on the miner's geophysical survey and 2022 drill program, and exploration conducted by previous operators. Four tentative hydrogeologic units have medium to high permeability and are amenable for recovering brine to surface.
Wealth said it is anticipated that deeper drilling may encounter lithium brine in the deeper parts of the project, adding to the overall resource given that the lithium-rich brine is located in the deeper part of the basin. Total indicated resources are 741,000 tonnes lithium carbonate equivalent grading 175 ml/L, while inferred resources are 701,000 tonnes LCE grading 185 ml/L.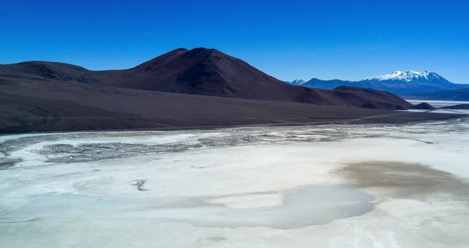 "We will now commence the next phase of development planning, engaging with our prestigious international engineering partner FLSmidth to prepare a scoping study. Additionally, our geological team is already planning how to best expand the resource and raise the category of the resource in our next drilling campaign," said CEO and Director Henk van Alphen.
"The Ollagüe project is well suited for lithium production because of its favorable permeability, resource size and expansion potential. Indeed, in terms of LCE resource size, the Ollagüe project now ranks among its peers in terms of a potential future operation.
"Consultations with our numerous technology and engineering service providers leads us to conclude that the Ollagüe lithium brine is well suited for Direct Lithium Extraction technology," van Alphen concluded.
Wealth Minerals' focus is the acquisition and development of lithium projects in South America.