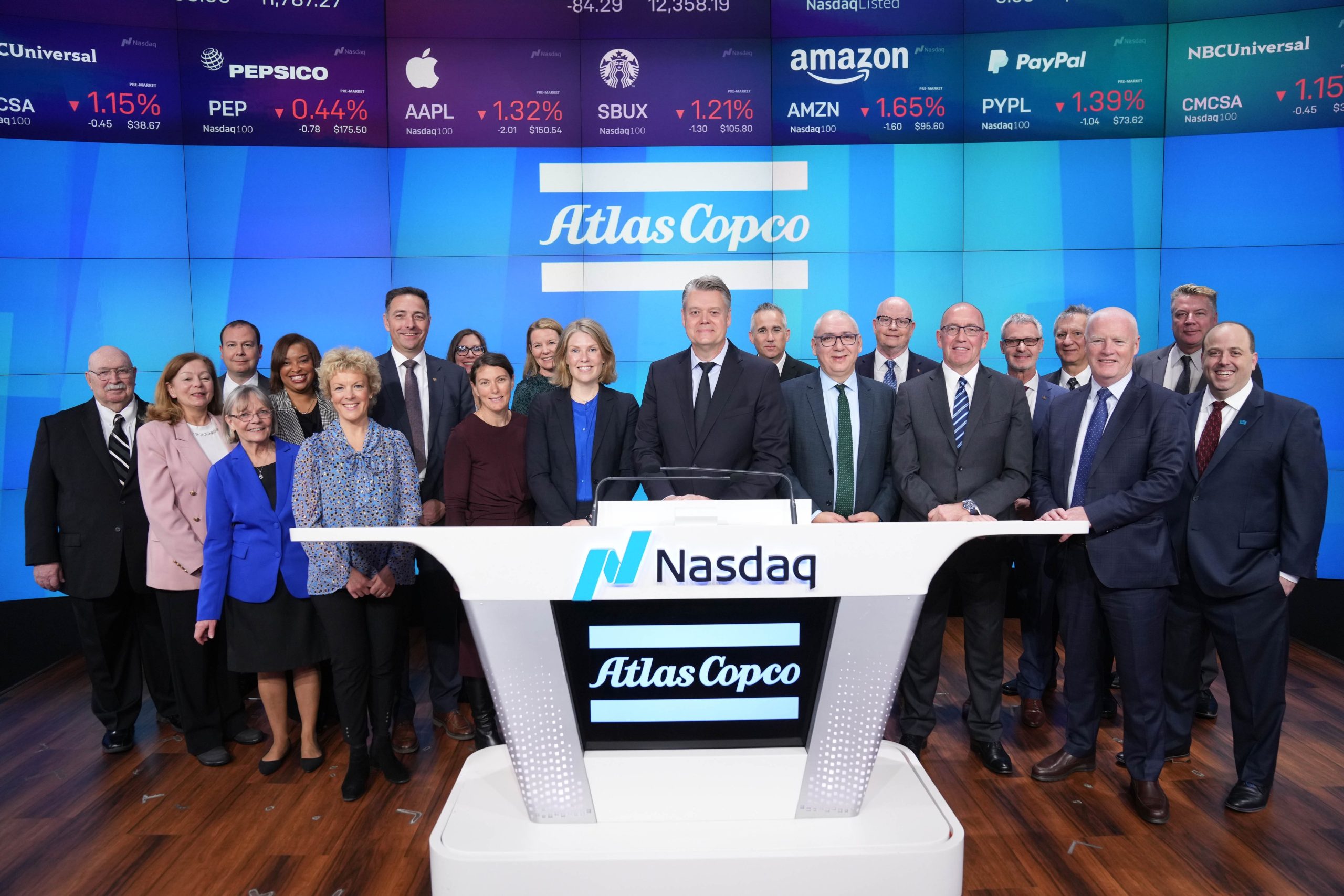 Atlas Copco marked its 150th anniversary by recently ringing the opening bell at NASDAQ in New York City. Founded in Stockholm in 1873, the company has spent the last century and a half driving development and delivering breakthrough innovations to international customers in many different industries.
Globally, Atlas Copco employs more than 49,000 people, comprises around 60 unique brands, and has global revenues in excess of US$13 billion.
"We are extremely proud of our past, and we continue to shape the future through our technologies and service solutions," said Mats Rahmström, CEO and president of the Atlas Copco Group.
"Much has changed since 1873 when we were a small local start-up. But I think our founders would recognize our innovative spirit, the passion shown by our employees, and our dedication to drive development together with our customers."
As part of the company's 150th birthday celebration, their employee-led clean drinking water organization, Water for All, will make its largest ever single donation, pledging $150,000 to U.S.-based "charity:water" for a project in Ethiopia. Over the last 12 years, Atlas Copco's U.S. Water for All program has supported more than 60 projects across 25 countries and helped thousands of people gain access to clean water – donating more than $2.5 million in the process.
"As we celebrate this milestone, we plan to make 2023 a year that lives long in the memory of our employees, customers, suppliers, and other key stakeholders," said Aaron Prato, vice president holding for Atlas Copco North America.
"This celebration started with our team members joining together for the opening of the NASDAQ stock exchange on our birthday, and will continue with parties at offices across our entire global network."
Read more about Atlas Copco's history here.